Norwex Party at Laura's House and Online Party! (Tues, March 25th, 2014)
By Laura Rhodes - 10:53 PM
Hello everyone!
Enjoy Food, and have Fun and fellowship as you learn more about Wonderful No Chemical Norwex Cleaning products. Click
here
to register. Go to online Catalog at
Norwex.com
for browsing through their products. Can't attend? Just contact me via email and let me know what you'd like from their online catalogue.
Percentage off
for this special Norwex Party event. Ruthy Green will be showing us demonstrations of what Norwex Cleaning products can do.
I'll be hosting at my house this Tuesday, March 25th, at 6:30 p.m for whomever can attend with Independent Sales Rep, Ruthy Green demonstrating the AWESOME Norwex products. Please note that if you are unable to attend, you can still order if you see something you'd like from the
2014 online catalog
at

www.norwex.com

and still receive the percent off your order.
You will get a

Percent off

when you place an order for this event. *Special Incentives for Hostesses. Have any questions, or need
more info
, please contact me. Thanks. If possible, I'd like to get in orders a couple of weeks after the party date. I can send a follow-up email specifying when. That gives you some time to view these demo videos and look at the catalogue. Just email me or call me

(434) 229.4616

with any questions or any items you think you'd like to have.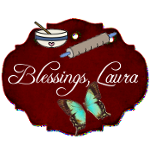 Update from Ruthie regarding *incentives: She passed this to me and I pass this to you so you will know. Thanks so much!
Hi Laura,
Just wanted to send you some tips that Norwex consultants send to hostesses that will increase the amount of free gifts you receive as a hostess. Your success as a hostess is directly associated to the amount of people you invite to your gathering. Typically, 1/3 of the people invited will attend and it is usually best to invite in person, either with a phone call or a personal verbal/written invitation. Email and Facebook invites are fine but don't usually generate the positive responses that personal invitations will. Next, be sure to let your prospective attendees know that, if they are unable to attend your party,

they can still benefit by ordering items before or after the party

. Give them a date of your choosing that will be the deadline for all sales to be submitted. Inform all prospective attendees that I will be offering them the opportunity to gain free products by simply offering to host a Norwex gathering for their friends and family. Another bonus I offer is a free item of their choice to folks who were invited to a party and bring a guest along. So by simply inviting others your guests earn a free item for each person that attends due to their invitation.
I also offer a free gift to any hostess that recruits a future party booking for me before the date of her party. In other words, if you offer prospective party attendees the opportunity (before your party date) to host a future Norwex party, and they accept, you will receive a free gift of your choice from my gift basket. These are real Norwex products not trinkets that I am trying to get rid of. The goal is to achieve at least 2 bookings from each party and, if that is done, then the hostess will receive 1 gift for each party booked. In the event that there are 3 bookings from one party, then each person that has committed to a party date will have their name entered into a drawing for a second free item (this is typically a higher priced item). Now, keep in mind, that these incentives are over and above the hostess gift (Envirocloth and Polishing Cloth) the hostess already receives for having the Norwex party. Another bonus that I offer my hostesses is a 50% discount on one item (and most people will pick the mop system or another high dollar item) if she attends a party that was booked at the party she conducted. This is not a one time offer... this offer will apply for every party she attends that was booked from her initial party.

So just imagine how many products she can purchase at a 50% discount just by attending future Norwex gatherings

. This discount is better than what I receive as an Independent Norwex Consultant!
Finally, let me remind you of your goals as a hostess. Your sales goals for your party is a minimum of $325 and at least one booking (this can be a booking generated before, during, or after your party but before your sales are submitted) to receive the hostess special. With just 5 outside orders, 1 booking, and a $200 - $300 party total this could easily accomplished. This changes each month so you can check the special for this month BUT, trust me, it is a very generous hostess package. This month's hostess special will be different from next month's but each month's hostess package will include approximately $200 of free products. As an added incentive each hostess will receive more free products according to the number of buying guests. For example, 5 buying guests will get you a free Envirocloth, 8 buying guests will earn you a Body Pack, 10 buying guests will bring you a car cloth, 13 buying guests a Dusting Mitt, and 15 buying guests will earn you a Kitchen Scrub Cloth. The final hostess incentive goes like this: the more you have in sales the more FREE products you earn. $249 in customer sales offers you 8% in free products, $250 - $749 in sales grants you 10%, and for $750 in sales you will receive 12% of free Norwex products. As you can see this is quite a hostess package and it's is all geared to guarantee your efforts as a hostess are generously rewarded.
Please feel free to call me with any questions and I will be happy to help. Thanks you so much for allowing me the opportunity to showcase our products to your family and friends. I look forward to seeing you enjoying our time together.
Blessings, Ruthy Green
Independent Norwex Consultant.
Exerpt From Norwex:
The Norwex Solution
With Norwex Microfiber System, you will not breathe, touch or ingest chemicals – you simply create a cleaner, healthier indoor environment.
Norwex Marine Organics and Naturally Timeless personal care products offer cutting-edge technology coupled with organic and natural ingredients – without harmful parabens or preservatives.
SAVE Time – the Norwex Cleaning System decreases cleaning time by 75% or more.
SAVE Money - An average household spends $600-$800 a year on chemical cleaning products and supplies. By using Norwex products you can realize up to a 90% savings!
Norwex helps make cleaning fun, fast and easy and teaches your family how to improve their health and environment!
At Norwex, our Purpose is simple but powerful: The idea that working together, with trust, integrity and honesty as our core values and radically reducing chemicals in our homes as our mission, we can improve the world around us. The Norwex Purpose touches many facets of life with the end result being the ability to collectively make a powerful and positive difference in the world we live in and the lives we touch.